(home)Body is a collaboration between choreographer/director Cid Pearlman,  video artist Mara Milam, poet/dramaturge Denise Leto, four commissioned poets, nineteen movement artists, composer Jonathan Segel, and an amazing video crew. It premiered at the Santa Cruz Museum of Art & History, as part of the Rydell Fellows' exhibition, January–March 2022. 
See below for full list of collaborators.
Denise writes: (home)Body invokes complex relationships between embodiment and place. We explore questions such as What does it feel like to be at home in your body? What are embodied experiences of home across intersections of identities and expressions? With a multiplicity of voices, dancers and poetic imaginaries, the work speaks to ideas centering home and body through personal, experimental, and topical approaches. The films involve site-specific and immersive environments both natural and built. Spaces and bodies interact in a collaborative and choreographic conversation.
The intent of (home)Body is to offer a dynamic, varying and open assemblage of interdisciplinary art from which to draw. 
---
Artistic Director: Cid Pearlman
Choreography: Cid Pearlman in collaboration with the performers
Video Artist: Mara Milam 
Lead Poet/Dramaturge: Denise Leto
(home)Body Poets: JJJJJerome Ellis, Naomi Ortiz, Willie X. Lin, Tanaya Winder
Performer/Choreographic Collaborators: Jesse Bie, Lisa Brenner, Jet Cawiezell, Angela Chambers, Gerald Casel, Julia Daniel, Ana Elizabeth, Kevin Gaytan, Francis Garciá, David King, Collette Kollewe, Cynthia Ling Lee, Micha Scott, Cynthia Strauss, Alex Mannings, Lyndia McGauhey, Lazlo Pearlman, Alex Santana, Reba Thomas
Original Sound Scores: Jonathan Segel
Text Animation/Texture Design: Spencer Doughtie
Camera Operators: Nicholas Alheit, Prabhjot Randhawa 
Camera Assistant: Erika Staud

Special Thanks: Arts Council Santa Cruz County, Lens Fire Films, UCSC Arboretum, UCSC Music Department, UCSC Online Education, Radius Gallery, Motion Pacific, Cabrillo Dance, Porter College
Read writer Sima Belmar's essay on (home)Body and Cid's work in the Rydell Exhibition Catalog 
"The dancing...is big-boned, unself-conscious
and full of personality."
San Francisco Chronicle

"...intelligent, sensual choreography..."
San Francisco Bay Guardian

"…cool intensity…"
New York Times

"…brash wit and postpunk aesthetics…"
LA Weekly 
"Wit is a rare commodity in dance. Even more than its gentler cousin, humor, it demands a finely tuned eye and ability to observe with detachment without letting go of commitment. Cid Pearlman has what it takes."  
Rita Felciano, San Francisco Bay Guardian  
"I want to live in the little societies that Cid Pearlman creates: people hold their ground when they need to, still they have an essential gentleness toward one another."  
Janice Steinberg, San Diego Union Tribute
"...Pearlman's choreography, palpably influenced by punk-rock aesthetics, is a stirring fusion of aggressive attack and strong technical lyricism. Her voice, mature but quirky, speaks volumes about what it means to be making dances in a world dominated by trends without falling prey to their commercial lures." 
Sima Belmar, San Francisco Bay Guardian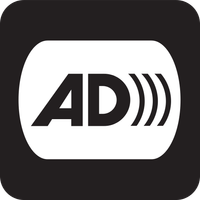 For blind and visually impaired audience members, Cid Pearlman Performance partners with Gravity Access Services  to offer audio described versions of (home)Body. Audio description is an audio track spoken by a professional audio describer to audience members with visual impairments to provide clear and engaging descriptions of the meaningful visual details of a  video.